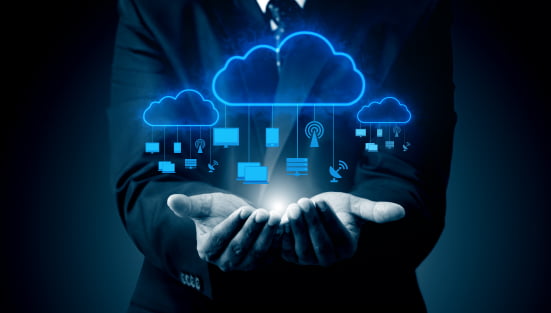 Embracing the Power of Cloud Infrastructure and Virtual Private Cloud
Introduction
The technological landscape of the 21st century has seen a monumental shift toward cloud computing. Cloud infrastructure and Virtual Private Cloud (VPC) have emerged as revolutionary solutions that offer unparalleled flexibility, scalability, and security to individuals and businesses alike.
GDMS Virtual Private Cloud provides a Cloud resource space that is fully isolated from other cloud environments to deploy your applications. Our VPC solutions are sovereign, and available in Laos (see VPC in Laos) and in Myanmar (see VPC in Myanmar).
Understanding Cloud Infrastructure
Cloud infrastructure, often referred to as Infrastructure as a Service (IaaS), is a fundamental building block of cloud computing. It provides on-demand access to virtualized computing resources over the internet. These resources typically include computing power (CPU and RAM), storage capacity, and networking capabilities. Instead of investing in physical servers and data centers, businesses can now lease these resources from cloud service providers like Amazon Web Services (AWS), Microsoft Azure, Google Cloud Platform (GCP), and others.
The Advantages of Cloud Infrastructure
Scalability: One of the most significant advantages of cloud infrastructure is its ability to scale rapidly. Businesses can easily adjust their resources up or down based on demand, making it an ideal solution for applications or websites with varying traffic patterns.
Cost Efficiency: Cloud infrastructure allows organizations to pay only for the resources they consume. This pay-as-you-go model eliminates the need for upfront capital expenditure on hardware and allows businesses to focus on optimizing costs.
Global Accessibility: Cloud infrastructure enables seamless access to applications and data from any location with an internet connection. This flexibility facilitates collaboration among teams spread across different regions.
Reliability and Redundancy: Leading cloud providers offer high availability and redundancy, ensuring that applications remain accessible even during unexpected hardware failures or outages.
Understanding Virtual Private Cloud (VPC)
A Virtual Private Cloud (VPC) is a private, isolated section of a public cloud network. It allows users to create virtual networks with custom IP addresses, subnets, and routing tables. Essentially, VPC provides the benefits of a private network while still leveraging the resources and benefits of the cloud.
The Benefits of Virtual Private Cloud (VPC)
Enhanced Security: VPC provides a higher level of security by isolating resources from the public cloud network. Businesses can implement access control policies and security groups to manage and monitor network traffic effectively.
Data Privacy and Compliance: For organizations handling sensitive data, VPC offers an additional layer of protection to meet regulatory compliance requirements. It ensures that critical information is not exposed to the public internet.
Custom Network Architecture: VPC allows businesses to design their network architecture to suit specific requirements. They can define subnets, configure routing, and deploy Network Address Translation (NAT) gateways.
Interconnection with On-Premises Infrastructure: VPC supports secure connectivity between on-premises data centers and cloud resources, facilitating a hybrid cloud approach for seamless data migration and application deployment.
Conclusion
Cloud infrastructure and Virtual Private Cloud have revolutionized the way businesses operate in the digital era. Embracing the power of cloud infrastructure and Virtual Private Cloud is no longer an option but a strategic necessity for any organization looking to thrive in the dynamic and competitive landscape of the modern world.
Contact GDMS today to learn more about how our cloud solutions can help your business achieve its digital transformation goals!
https://www.global-dms.com/wp-content/uploads/2023/08/Blog-Images_Internal_Top-Benefits-of-Cloud-Computing-Blog-1.jpg
313
551
May Yamone Oo
https://www.global-dms.com/wp-content/uploads/2020/04/logo-GDMS.png
May Yamone Oo
2023-08-04 11:20:49
2023-08-04 11:20:49
Embracing the Power of Cloud Infrastructure and Virtual Private Cloud