5 Advantages of Cloud Hosting (IaaS) Over Colocation for Modern Businesses
In today's fast-paced digital environment, businesses are increasingly relying on the cloud to support their operations. Cloud hosting, or Infrastructure as a Service (IaaS), has become an increasingly popular choice for many organizations due to its many advantages. In this article, we will explore the top advantages of IaaS over colocation and explain why businesses should consider making the switch.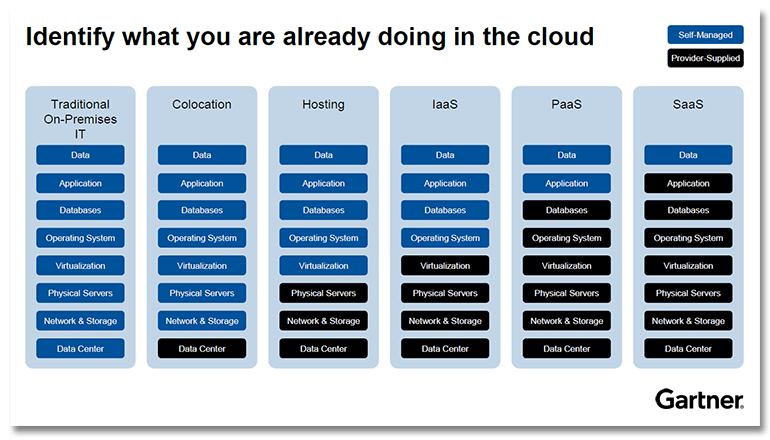 Scalability: IaaS allows for quick and easy scaling based on changing needs.
One of the biggest advantages of IaaS is its scalability. Unlike colocation, which requires businesses to purchase their own hardware, cloud hosting allows organizations to quickly and easily scale their computing resources up or down based on their changing needs. With IaaS, it's possible to provision new virtual servers or storage resources in just minutes, making it a highly flexible option for growing businesses.
Cost-effectiveness: IaaS can be more cost-effective for businesses, especially smaller ones
IaaS can be a more cost-effective option than colocation, especially for smaller businesses that don't need a large amount of dedicated hardware. With IaaS, organizations only pay for what they use, and they can easily adjust their usage to match their needs. In contrast, colocation requires businesses to pay for their own hardware, which can be expensive to purchase and maintain. By choosing IaaS, businesses can save money while still enjoying access to the computing resources they need.
Reliability: Cloud hosting providers offer high levels of uptime and availability
Cloud hosting providers typically offer high levels of uptime and availability, thanks to their redundancy and failover capabilities. IaaS providers often have multiple data centers in different locations, ensuring that your services remain available even in the event of a hardware failure or natural disaster. Colocation facilities may have similar redundancy measures, but it can be more difficult and expensive to implement and maintain these features on your own. By choosing IaaS, businesses can enjoy the peace of mind that comes with knowing their critical applications and data are always available.
Flexibility: IaaS providers offer a wide range of server and storage configurations to choose from
IaaS providers often offer a wide range of different server and storage configurations to choose from, allowing organizations to tailor their infrastructure to meet their specific needs. In contrast, colocation often requires businesses to purchase and manage their own hardware, limiting their flexibility and making it harder to adapt to changing business needs. With IaaS, businesses can easily add or remove resources as needed, making it a highly flexible option for businesses of all sizes.
Ease of management: IaaS providers handle infrastructure management, saving time and effort.
With IaaS, businesses don't need to worry about managing the underlying infrastructure, since the cloud provider takes care of that for them. This can save a lot of time and effort compared to managing your own hardware in a colocation facility. Additionally, cloud providers often offer a wide range of management tools and automation features that can further simplify operations, making it easier for businesses to focus on their core competencies.
Here are some examples of IaaS products that are commonly offered by infrastructure providers:
Virtual Private Servers (VPS) – a virtualized server environment that can be used to host websites, applications, and other services.
Virtual Private Cloud (VPC) – a logically isolated section of a public cloud that can be used to deploy resources and services.
Object Storage – a scalable storage solution that enables businesses to store and retrieve large amounts of unstructured data.
Content Delivery Network (CDN) – a distributed network of servers that delivers content to end-users based on their geographic location.
Load Balancers – a device or software that distributes network traffic across multiple servers to improve performance and reliability.
Block Storage – a type of storage that provides data access through block-level protocols, allowing for more granular control over data.
Database as a Service (DBaaS) – a cloud-based service that provides access to database management systems without requiring infrastructure management.
Backup and Disaster Recovery – a service that provides data backup, replication, and recovery in case of data loss or system failure.
Identity and Access Management (IAM) – a service that provides secure access control to resources and services within an infrastructure.
Network Security – a suite of tools and services designed to protect infrastructure from external threats and unauthorized access.
Conclusion
In conclusion, there are many advantages to choosing IaaS over colocation. With its scalability, cost-effectiveness, reliability, flexibility, and ease of management, IaaS has become the go-to option for many organizations looking to support their operations in the cloud. As a cloud service provider operating in Myanmar, Laos, and Congo, we have extensive experience helping businesses of all sizes move their operations to the cloud. If you're interested in learning more about our cloud hosting services, please don't hesitate to contact us today. We would be happy to answer any questions you may have and help you determine whether IaaS is the right choice for your business.
https://www.global-dms.com/wp-content/uploads/2023/02/servervirt-understand_the_basics_of_cloud_computing_and_colocation-f.png
933
996
Mathieu
https://www.global-dms.com/wp-content/uploads/2020/04/logo-GDMS.png
Mathieu
2023-02-17 12:20:17
2023-03-24 12:15:02
5 Advantages of Cloud Hosting (IaaS) Over Colocation for Modern Businesses