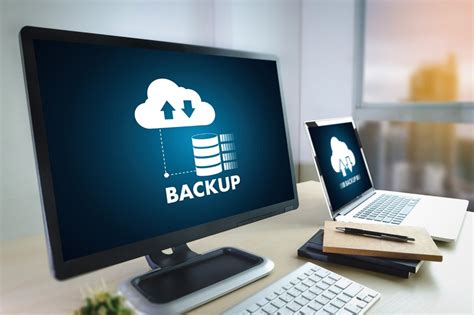 The Importance of Data Backup: How Cloud Solutions and the 3-2-1 Rule Can Keep Your Business Safe
Introduction
Data loss can be a major problem for businesses of all sizes. That's why it's crucial to have a reliable data backup plan in place to ensure that your company's critical information is always protected. In this post, we'll discuss some best practices for data backup, as well as the advantages of using cloud-based backups. We'll also explain the 3-2-1 rule, a widely recognized best practice for data backup.
Best Practices for Data Backup
Regular backups are crucial to keeping your data safe and sound. Here are a few best practices to keep in mind when creating your backup plan:
Regular backups: Make sure to back up your data at regular intervals, such as daily or weekly.
Test your backups: Regularly test your backups to ensure that they can be successfully restored in the event of a failure.
Store backups offsite: Keep a copy of your backups in a separate location, in case the primary location is destroyed or becomes inaccessible.
Document your backup process: Document the procedures and schedule for your backups, and make sure that multiple people in your organization are familiar with it.
Encryption: Backups should be encrypted to protect the data from unauthorized access.
Advantages of Cloud-based Backups
Cloud-based backups offer a number of advantages over traditional on-premises backups, including:
Scalability: Cloud-based backups can easily scale up or down as your data needs change.
Accessibility: Cloud-based backups can be accessed from anywhere, as long as you have an internet connection.
Cost-effective: Cloud-based backups can be less expensive than maintaining your own on-premises backup infrastructure.
Automatic and managed: Cloud-based backups are typically managed and updated by the cloud provider, which can help to reduce management and maintenance costs for your organization.
The 3-2-1 Rule
The 3-2-1 rule is a widely recognized best practice for data backup. It states that you should have:
3 copies of your data. This can include the original data and 2 backups. 2 different storage types. This can include a primary storage location, such as a hard drive, and a secondary location, such as a cloud-based service. 1 offsite copy. This could be a physical copy kept in a separate location or a cloud-based backup.
The idea behind the 3-2-1 rule is to ensure that you always have multiple copies of your data, stored in different locations so that you can quickly and easily restore your data in the event of a failure.
Conclusion
In conclusion, data backup is an essential part of any enterprise's IT strategy. By following best practices such as the 3-2-1 rule, and leveraging the benefits of cloud-based backups, businesses can ensure that their critical information is always protected and available. By choosing a cloud service provider that offers domestic cloud services and operates data centers within their own country, enterprises can comply with data residency laws while still enjoying the scalability, accessibility, and cost-effectiveness of cloud-based backups.
Our company offers cloud data backup solutions in domestic data centers of Lao PDR and Myanmar, which means that your data will be stored and processed in-country, complying with data residency laws. Our domestic cloud services provide enterprise customers with a secure and reliable way to backup their data in the cloud. We understand the importance of data sovereignty, data security, and compliance, and we strive to provide the best service for our customers.
We invite enterprises in Laos and Myanmar to take advantage of our domestic cloud backup solutions and experience the benefits of a secure and compliant way to store and protect their valuable data. Contact us today to learn more about how we can help your business backup its data in the cloud.
https://www.global-dms.com/wp-content/uploads/2023/01/th.jpg
315
474
Mathieu
https://www.global-dms.com/wp-content/uploads/2020/04/logo-GDMS.png
Mathieu
2023-01-12 08:53:18
2023-01-12 08:54:08
The Importance of Data Backup: How Cloud Solutions and the 3-2-1 Rule Can Keep Your Business Safe