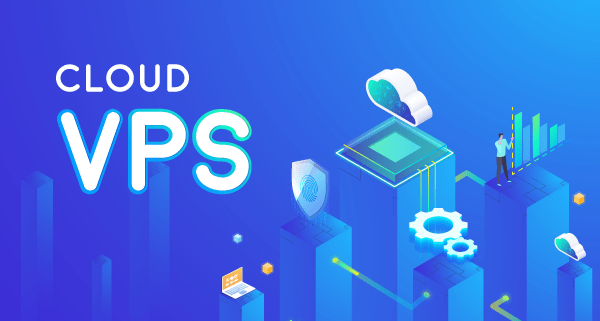 Global Digital Management Solutions Launches Self-Service Public Cloud Platform
Global Digital Management Solutions (GDMS), a Singapore-based company specializing in sovereign cloud solutions, has announced the launch of its new self-service public cloud platform. The platform will provide customers with virtual private servers across three locations – Laos, Myanmar, and Congo – with more locations to be added by the end of the year.
What is a Virtual Private Server?
A virtual private server (VPS) is a type of hosting service that allows users to have their own dedicated server resources on a shared physical server. Unlike shared hosting, VPS hosting provides more control, flexibility, and privacy for users. With GDMS's new platform, customers can easily purchase and set up their VPS within minutes, without the need for any technical expertise.
Benefits of Hosting Locally
GDMS understands the importance of keeping data local, especially for sensitive industries such as government and finance. By offering cloud computing services in local regions, businesses can benefit from faster data transfer speeds, improved data security, and compliance with local data privacy laws.
Cost-Effective and Secure
GDMS's self-service public cloud platform is not only cost-effective, but also secure. Customers can choose to pay for their VPS using Paypal or cryptocurrencies (Bitcoin, Ethereum…), providing a secure and convenient payment option. Additionally, GDMS's team is dedicated to delivering high-quality services that meet the unique needs of each client, ensuring that all data is protected and secure.
VPS Features
Virtual Private Server with Dedicated IP
Windows Server and Linux Server available
Industry-grade Hardware
Multi availability zones
VMware and KVM Virtualization Platform
Guaranteed Server Resource
Root Access with SSH for Linux Server, RDP for Windows Server
Web Management portal
Low latency to all domestic networks
Free Cloudflare DDoS Protection
99.99% Uptime
24/7 Support
Available zones: Laos, Myanmar, and Congo
Coming soon: Cambodia, Vietnam and Thailand
How to order?
Customers can simply visit our VPS webpage, pick one of the VPS plans and click order now. The VPS specifications are given as an example only. Our self service portal allows customers to order tailor-made VPS plans to fit perfectly the business needs.
Conclusion
GDMS's new self-service public cloud platform is a game-changer for businesses looking to achieve their digital transformation goals. By providing fast and secure cloud infrastructure in local regions, GDMS is helping businesses in various sectors to transition to the cloud with ease. With the addition of more locations by the end of the year, GDMS's platform will provide even more businesses with the opportunity to take advantage of its cost-effective and secure services.
Contact GDMS today to learn more about how their cloud solutions can help your business achieve its digital transformation goals.
https://www.global-dms.com/wp-content/uploads/2023/05/what-is-cloud-vps_3.png
400
600
Mathieu
https://www.global-dms.com/wp-content/uploads/2020/04/logo-GDMS.png
Mathieu
2023-05-23 11:41:08
2023-07-03 10:31:31
Global Digital Management Solutions Launches Self-Service Public Cloud Platform